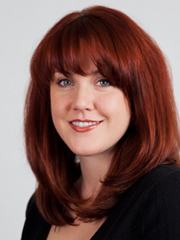 Emily Gerbig
Web Graphics Designer
UX / UI Designer
SPECIAL SKILLS
UI / UX
Design Communication and Theory
HTML/CSS
Brand Process and Development
Advanced Knowledge in Photoshop and Illustrator
Animation (Flash)
Design Template Development
SOFTWARE KNOWLEDGE
Adobe Creative Suite 6
Microsoft Office Suite
Advanced Knowledge: Adobe Photoshop, Adobe Illustrator, Adobe Lightroom, Adobe Dreamweaver, Adobe Flash, Adobe InDesign, Adobe Premiere, Adobe After Effects, Microsoft PowerPoint, Microsoft Word
EMPLOYMENT
Internet Broadcasting, St. Paul, MN
(2012)
Senior Marketing Designer
Responsible for designing, project managing, and updating the corporate website. Designed a trade show booth and print materials for trade shows such as NAB (National Broadcasters Association). Art directed various videos used for promotion on corporate website. Developed print ads as well as digital ads for online promotion (using Flash).
Internet Broadcasting, St. Paul, MN
(2009 - 2011)
Senior Web Designer for Cox Media Group
Lead designer responsible for developing and maintaining Cox Media Group news media websites and various mini sites within.
Internet Broadcasting, St. Paul, MN
(2005 - 2009)
Web Designer
Develop online advertising campaigns; mini-sites, and various intranet interfaces.
Gerbig Engineering Company, Burnsville, MN
(2003 - 2005)
Ran small business, created different media forms for promotion including: Designing and maintaining their presence on the web; Creating 3D models of company products, publishing them to the web/print; Informational DVDs for trade show presentations
EXPERIENCE
Dreadwood Haunted Forest, Hudson, WI
(2010 - present)
Marketing Director
Responsible for branding, promotion, marketing, website and overall online presence.
Freelance Graphic Designer
(2003 - 2013)
Worked on various print design projects ranging from brand development (logos, business cards, flyers, letterhead, presentations) to formal invitations, posters, and print advertisements.
Freelance Website Designer
(2005 - 2013)
Have designed and developed small websites for various companies ranging from cleanroom engineering to paintball parks. Have also created websites for freelance professionals in the fields of clothing design, writing, and beauty.
EDUCATION
ASSOCIATES DEGREE IN ELECTRONIC PUBLISHING
Minneapolis Community and Technical College, May 2005
ASSOCIATES DEGREE IN COMPUTER ANIMATION
Full Sail, May 2002
HOBBIES / ACTIVITES
Photography (Digital) - Portraiture / Headshots / Weddings / Event
Film Making - Cinematography / Editing
Poster Design - Invitations / Flyers
Painting/Drawing - Oil / Acrylic / Pencil / Pen / Charcoal
REFERENCES
Jennifer Johnson
Cox Media Group Director, Internet Broadcasting
612-991-2665
jjohnson@ibsys.com
Monica Lee
Manager of Content & Site Op, Internet Broadcasting
651.365.4243
mlee@ibsys.com
Evan Kennedy
Salesforce Developer, Internet Broadcasting
612.481.2435
evank@fb.com